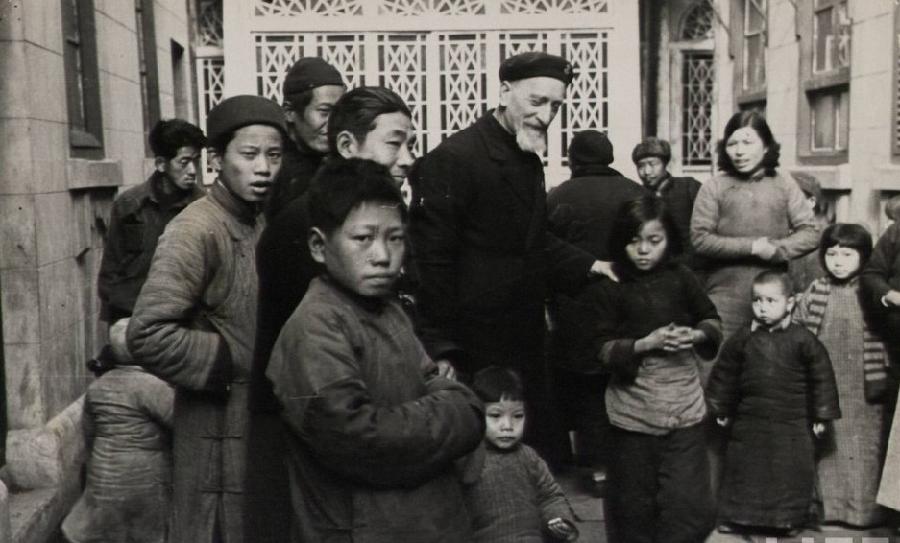 FESTIVALS
The Samaritan of Shanghai in preview showing !
The documentary The Samaritan of Shanghai (52 minutes, 2019), written and directed by Sébastien Cassen will be broadcast for its first time in public at the movie theatre Gallia in Saintes. This documentary recounts the birth of the first refugee zone ever, created in 1937 in Shanghai by the french jesuit, Robert Jacquinot de Besange. The screening is planned on the 20th of June 2019 in the présence of the Director.
Please contact us for any reservation (highly recommended) : contact@vraivrai-films.fr
Ganda, the last Griot at the Quai Branly museum
The Africanist Company has programmed a screening of Ganda, the last Griot, written and directed by Ousmane Diagana at the Quai Branly Museum. This screening will take place during the event "Rendez-vous du cinéma des Africanistes" on the 13th of June 2019 and in the presence of the director.
Brazil, here we come !
The festival Espelhos d'Africa will present 4 VraiVrai Films productions for the first time in the country : The Cemetery of elephants by Eléonore Yaméogo, Vivre riche by Joël Akafou, Ganda, the last Griot by Ousmane Diagana and Uncertain futures by Eddy Munyaneza. The festival will take place from the 24th of May until the 1st of June.
Ganda, the last Griot and Uncertain futures will also be presented at the 9th édition of the festival Les Rencontres Afrique en Docs in Lille from the 11th of June until the 19th and in the presence of the directors.
Elnorpadcado and Anger in the wind
The movie Anger in the wind by Amina Weira illustrates the debate of a French eldorado with the nigerian's uranium. In this purpose, the militant festival Elnorpadcado will Broadcast it on the 19th of June 2019 in the Polder bar in Hellemmes.