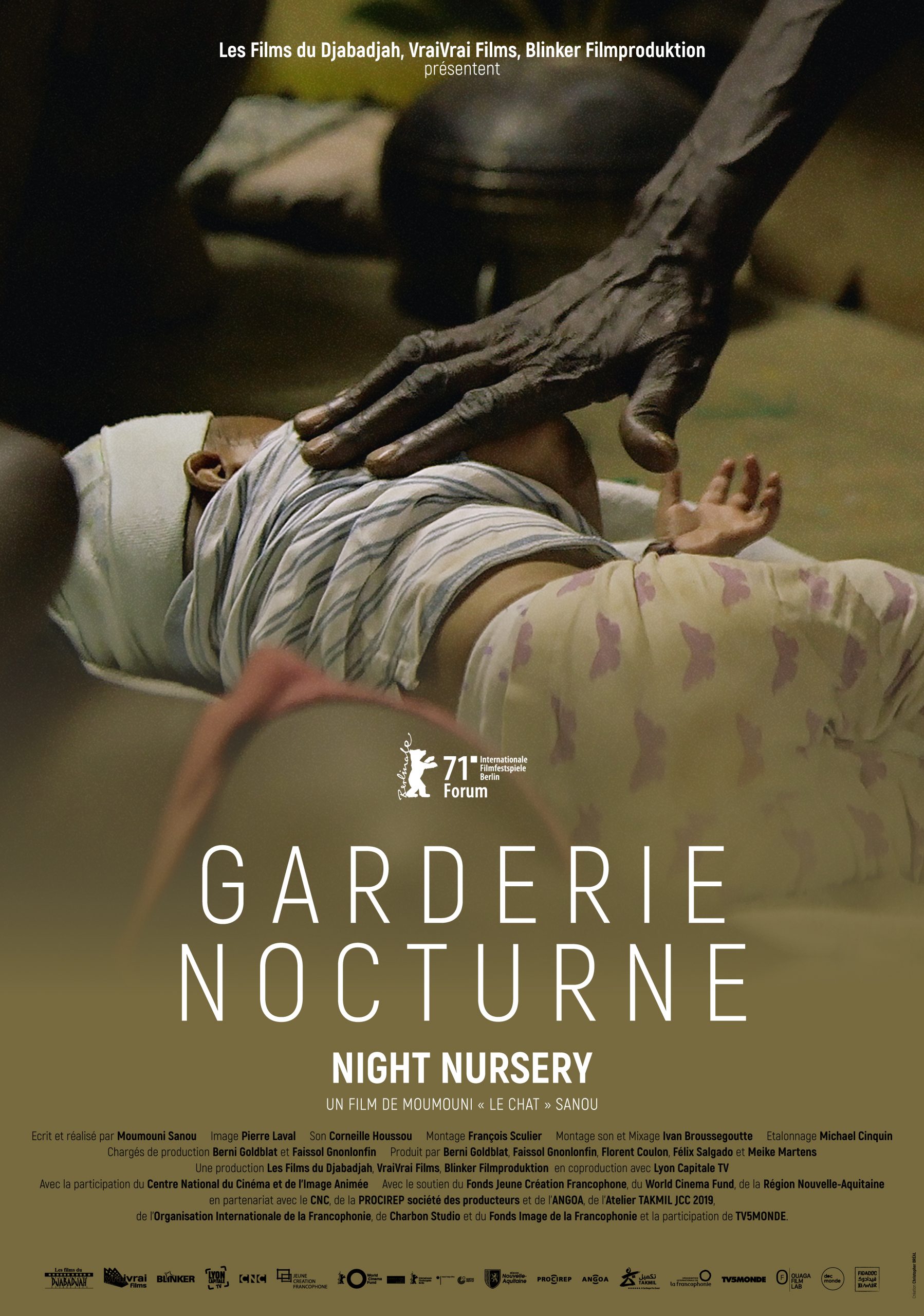 FESTIVALS
Night nursery by Moumouni Sanou in selection at the 71st Berlinale !
We are very pleased to announce the selection of ou documentary Night nursery (2021, 67 minutes) written and directed by Moumouni Sanou at the Berlinale Forum for its 71st edition!
Night nursery will have its world premiere on Tuesday, March 2 at 2:30 pm online, on the Berlinale website.
---
In a working class neighborhood of Bobo-Dioulasso, every evening, Maman Coda welcomes the children of prostitutes into her home. The young women then wander through the "Black", a very lively alleyway in the city center, until dawn when they come to pick up their children. But Maman Coda, who is over 80 years old, is getting tired.
---
Night nursery is a VraiVrai Films / Les Films du Djabadjah / Blinker Produktions production, in coproduction with Lyon Capitale TV.
With the participation of the Centre National du Cinéma et de l'image animée, with the support of the  Fonds Jeune Création Francophone, du World Cinema Fund, the région Nouvelle-Aquitaine in partnership with the CNC, the PROCIREP – Société des Producteurs et de l'ANGOA, the l'atelier TAKMIL JCC 2019, the l'Organisation Internationale de la Francophonie, the Charbon Studio and the Fonds Images de la Francophonie and with the participation of TV5 Monde.