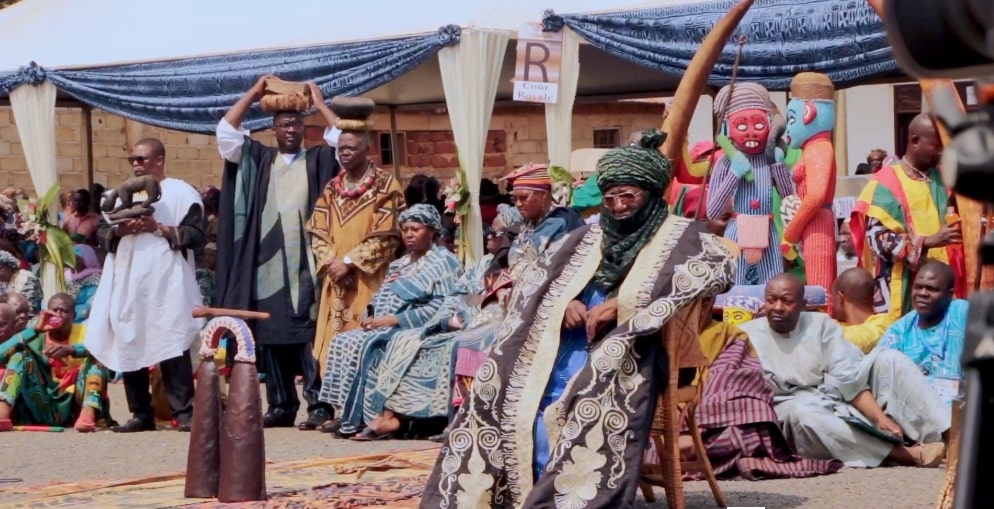 FESTIVALS
After the crossing (2020, 77 minutes), written and directed by Joël Akafou, won the Janine Bazin Grand Prix at the Entrevues de Belfort International Film Festival. The festival took place from November 15 to 22, and the selected films are available for viewing on the Scope platform for two weeks, starting November 16.
Traverser was also part of the selection for the Italian Terra Di Tutti Film festival in Bologna and was thus broadcast online on Tuesday, October 7. The Brazilian Olhar de Cinema festival in Curitiba, Brazil, also took place online and broadcast the film on Friday 9 and Tuesday 13 October.
A series of previews in the presence of the director were planned as a prelude to the national release of the film in French cinemas in the spring of 2021. These screenings were to have taken place in the following cities in partnership with ALCA Nouvelle-Aquitaine : Saintes, Saint-Georges-de-Didonne, La tremblade and Pessac. We will make sure to reschedule these events.
Finally, the diptych Vivre Riche et After the crossing, will be screened on Mondays November 16 and 23 at the St Quentin Fallavier Penitentiary Center in Grenoble as part of workshops organized by the Grenoble association "A bientôt j'espère".
---
No more stories! (2020, 88 minutes) the first film written and directed by Ferhat Mouhali and Carole Filiu-Mouhali will be screened for its French premiere at PriMed in Marseille. The screening will take place online on Wednesday, December 2nd at 3pm.
The Franco-Algerian film will be screened on January 15, 2021 at the cinema Les Lumières in Vitrolles. The screenings will be followed by a discussion in the presence of the directors.
---
Selected at the 32nd edition of the Ecrans Noirs du Cameroun festival in Yaoundé, Fon Mbière (2020, 52 minutes) written and directed by Mama Mbouobouo won the Award for Best Documentary Central Africa.
The film by the Cameroonian director will be the subject of a first TV broadcast on the channel Lyon Capitale TV on February 11th at 8:30 pm.
---
The audiovisual cooperative Les Mutins de Pangée has launched its own VOD platform, the Ciné Mutins. Following a broadcasting agreement between the cooperative and VraiVrai Films, you can now find online on their website five of our productions available for viewing: Vivre riche by Joël Akafou (2017, 52 minutes), La colère dans le vent by Amina Weira (2016, 54 minutes), Lendemains incertains by Eddy Munyaneza (2018, 71 minutes), Ganda, le dernier griot by Ousmane Diagana (2018, 63 minutes) and Tsofa by Rufin Mbou Mikima (2012, 51 minutes).
Vivre Riche (2017, 52 minutes), Joël Akafou's first documentary is the first VraiVrai Films production already available on their website.